Our First IndieGoGo Campaign
---
| 100% Naturally Derived | Sustainable Biotechnology | Non-GMO | Negative Carbon Footprint |
---
A state-of-the-art, educational tool that helps children to resolve problems inherited from previous generations.
The Future Science Kit is fun, safe & easy to use; it teaches children how to:
▪ Protect playgrounds from drought
▪ Understand pH of water and soil
▪ Maintain and share accurate records
▪ Nurture and grow probiotic micro-organisms
Safe for Pets and Children
---
Rotary International's Atlanta event - in support of #PowerOf1 - on June 10th, 2017 PM "Candlelight Vigil to End Slavery and Human Trafficking" - Centennial Park
Members of Rotary have participated in a "Candlelight Vigil" to bring awareness to what Rotarians can do to help end human trafficking and a moment of silence for the victims.
Please support our efforts to prevent sexual slavery of economically disadvantaged single mothers...
See how you can help...
---
A fun, innovative and educational Kit that allows children to participate as individuals, in the restoration of our Earth's fragile ecosystem.
---
"For the first time in history, we are presenting a simple, safe and instructive Kit that combines the most exciting new revelations that Modern Science has to offer.
The curriculum imparts to children the knowhow they'll need to resolve the problems that they've inherited from previous generations."
---
About the Development of the Kit
A great deal of time, money, energy, and resources have been invested in proving the feasibility and efficacy of our patent-pending core technology ~ MannaTerra.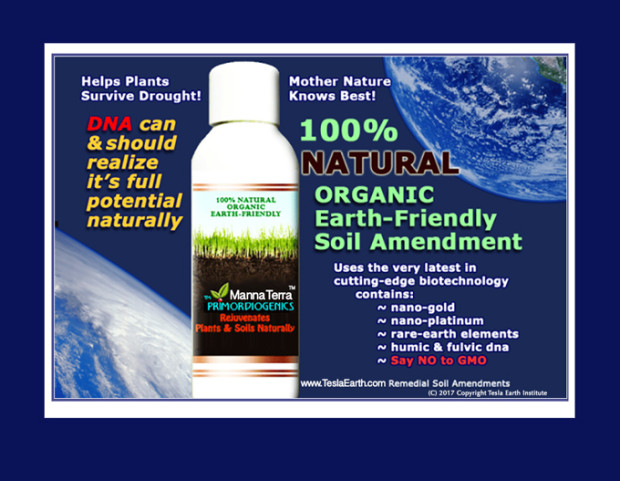 *Actual dimensions and color of bottles and labels may vary from photos or artistic renderings.
We have tested extensively, the core components of this "state-of-the-art" Science Kit. 
---
Concentrated liquid formulae of MannaTerra is deliverable in containers ranging from 100ml
home-gardener bottles
up to 30,000 liters stainless tank trucks fro industrial agricultural applications.
The bottles featured in this campaign, deliverable as perks, are limited to 300ml (10oz) sample bottles. One bottle is sufficient to treat potted plants and soil preparations per the below:
More info on application rates at: http://www.teslaearth.com/mannaterra/dispersion/
---
The
TESLA EARTH - Future Science - Kit for Kids
 teaches children how to protect their lawns and playgrounds from drought, and provides them with the tools they need, to help them resolve many of the problems which, they've inherited from previous generations. 
"Let's face it, modern Human beings have done a lot of damage to the Earth  …and although it appears that we have run out of time, it isn't too late to push the reset button."
~ "But we must act quickly and decisively! "
---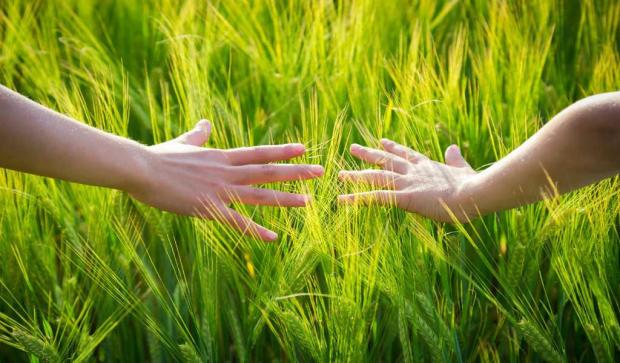 "Our survival as a species depends on our ability to live in harmony with Nature."
---
In cooperation with Parent Teachers Associations, and
with your help
, we will bring these innovative Science Kits into classrooms. In doing so, we are hoping to rekindle children's curiosity and fascination with the natural world that surrounds them.
---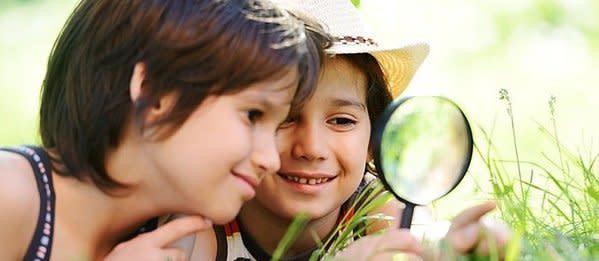 "Future Science - Kit for Kids"   Designed for children ages 8 ~ 12
---
By growing things that are invisible, such as, symbiotic and probiotic micro-organisms, children will learn how to monitor, collect and share data, through measurable results. 
---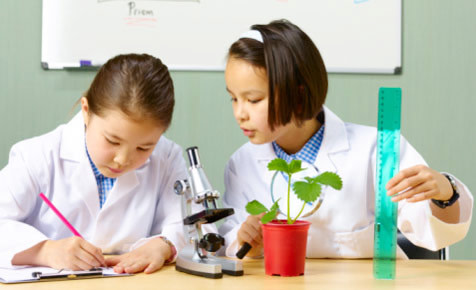 ---
The curriculum encourages children to recognize and respect the intrinsic value and critical importance of the many resources that Mother Nature has to offer.  It focuses on the invisible world that surrounds us, which constitutes our precious web-of-life and the delicate balance that we, as humans, must preserve at all costs.
---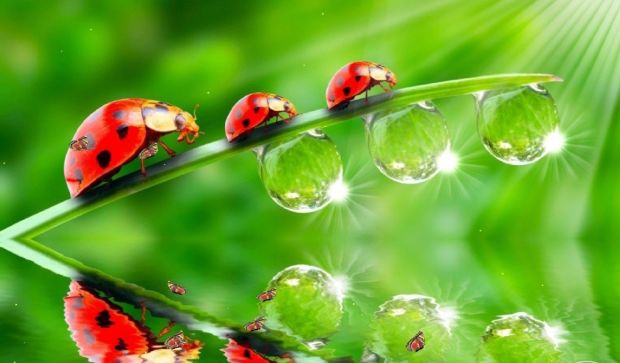 ---
Our Kit contains
~ A proprietary blend of symbiotic and probiotic micro-organisms
~ 100% naturally derived, rare-earth elements and minerals
~ Patent Pending nano-technology, suitable for use in USDA Organic produce
Safe for Pets and Children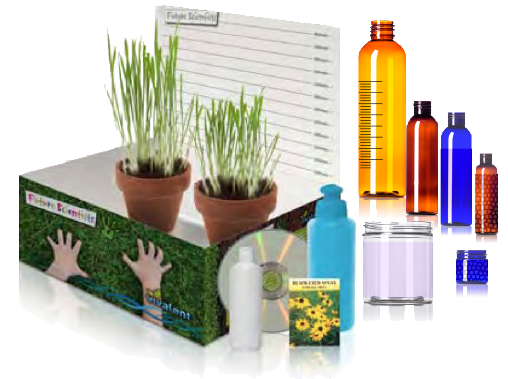 100% Naturally Derived | Sustainable Biotechnology | Non-GMO | Earth-Friendly 
When applied correctly, the proven results of our proprietary technology include: 
~ Reduction of water consumption in parks, lawns and playgrounds 
~ Increase of nutrient recognition and uptake at root level
~ Protection of plants and animals from drought
~ Stimulation of growth rate and productivity in fruits and vegetables 
~ Repair of damaged soil  
~ Restoration of health and vigor to lakes, rivers, forests and wet lands
NOTE* We estimate that delivery of the Future Science kits in school classrooms will occur next Spring 2018.  But to do so, we need your financial support!  *Actual size and color of bottles and other components may vary from photos or artistic renderings.
---
With your support and participation, we will provide children with the knowledge and tools they need to protect their local parks, gardens, community playgrounds, pets, and lawns.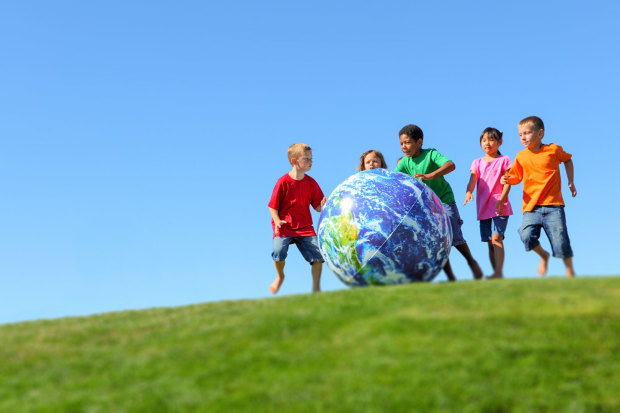 "Let's give children the tools they need to shape the future of our planet"
---
We need your support TODAY to raise funds, in order to deliver the Kits to schools next Spring in 2018
Your participation directly impacts Parent Teacher Associations (PTA) in their effort to rebuild our national capacity for science education. Your funding will result in providing Science Kits to a greater number of students in classrooms.
Furthermore, your financial support influences the very real role that science plays in our daily lives... and our need to respect and encourage research that gives us insight into the natural world.
---
The Power of One
When you give, they receive... Help us provide tomorrow's generations with the tools they need today, One Classroom at a Time.
Every dedicated school teacher will agree, that the detrimental effects of budget cuts to Science programs in our elementary schools are devastating. This issue has become a pervasive anathema and it has reached proportions of such magnitude that thousands of people across the world felt compelled to join together in a global protest of massive proportions.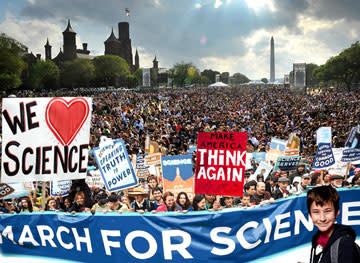 The global March for Science movement started April 22, 2017
---
Through this project, Tesla Earth Institute promotes cooperation between hometown Parent-Teachers Associations (PTA), the National Education Association (NEA), Rotary Clubs, Lions Clubs, Community Gardens, and many other local, national and international organizations.
---
By introducing our state-of-the-art Future Science Kit in classrooms, we are responding to a global outcry, to give children the opportunity to learn and use some of the most advanced techniques and methods known to modern man. 
But to do so, we need your financial assistance!
---
There are many ways that you can help...
We believe that good education and proper nutrition go hand in hand... You can't have one without the other.
To achieve our goals and facilitate the distribution of TESLA EARTH Future Science Kits for Kids, in school classrooms, we've teamed up with the founders of "Girl Shout! Cookies."
Girl Shout! Cookies are one of a kind. They're comprised of the finest organically grown, Non~GMO, fruits, nuts, herbs and seeds, the very best that Mother Nature has to offer. 
Each contribution adds-up to better educational standards for future generations (as well as very healthy snacking for some lucky folks!).
Thanks to your generosity during this campaign period, while working in cooperation with local Parent Teachers Associations and other similar benevolent societies, for every 2 cartons of Girl Shout! Cookies purchased, at least one child will receive a TESLA EARTH Future Science Kit. Alternatively, a purchase of 8 cases will provision an entire classroom of 30 children.

How it works
Your contribution provides support simultaneously to 3 (and potentially 4) layers of Public Benefit or Charitable activities. 
Whether you purchase Girl Shout! Cookies for personal use, or donate Girl Shout! Cookies to a fundraising event, your purchase automatically results in expanding the distribution of Science Kits to kids.
Thereafter, either you, or your colleagues can sell the cookies in any fundraising exercise within your local community. So, it's a win-win situation!
As a direct result of your purchase of Girl Shout! Cookies:
1. ~ more school children ages 8~12 will receive Science Kits 
2. ~ work-at-home single mothers with very young children receive assistance
3. ~ increased donations to "#PowerOf1" - and/or similar Anti-Human Trafficking campaigns
4. ~ the same Girl Shout! Cookies can be used in additional fundraising events
Whether you're an active member or, a supporter of a Parent Teachers Association, Boy Scout troupe, Girl Scout troupe, a Rotary member or church organization in need of fundraising tools, you've come to the right place!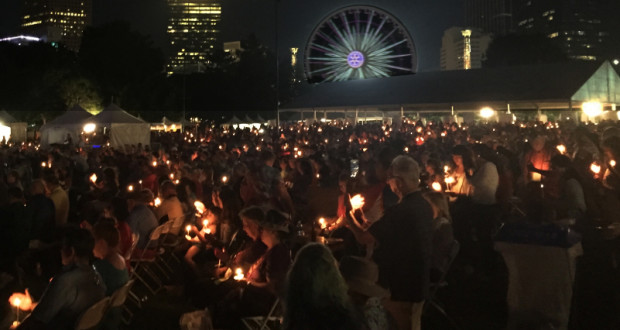 Rotary International's Atlanta event - in support of #PowerOf1 - on June 10th, 2017  PM "Candlelight Vigil to End Slavery and Human Trafficking" - Centennial Park
What's in a standard box of "Girl Shout! Cookies"
All Girl Shout! products are derived from vegan-based formulae (no eggs and non-dairy). A standard assorted box of Girl Shout! Cookies contains samples of the following super-nutritious flavors: 
~ Cashew / Carob / Coconut
~ Goji / Pistachio / Nectar de' Cocos
~ Pine Nut / Cinnamon / Wild-harvest Honey  
~ Choco-Mint / Hemp Seed / Cacao Butter Caramel
~ Black Walnut / Cranberry / Tahitian Orchid
~ Dark Chocolate / Maple-Pecan / Sassafras Essence
We've endeavored to facilitate a marriage of two related fields, namely, nutrition and education, to create a hybrid campaign that addresses both of these issues. 
Whether you buy a box, or a case of Girl Shout! Cookies, rest assured that your buying decisions are having a profound impact on the community that you live in.
With this in mind, please understand, that your participation and commitment is crucial to the success of this project. Children in your local community and economically challenged children in other communities, rely on your generosity and active support to maintain respectable standards in education.
---
Our Commitment to the Improvement of Educational Standards
Our activities are governed by a duly registered Delaware Public Benefit Corporation and a Not~For~Profit Foundation. All proceeds from the sale of our products go towards funding education or public benefit activities that are sustainable.
We choose to support future generations by providing grants and scholarships for young adults and graduates, who choose to study and promote Earth-friendly sciences related to public service activities in fields that are decidedly environmentally friendly such as:
~ Sustainability
~ Medicinal Arts
~ Permaculture
~ Watershed Management
~ Alternative Energy
~ Preservation of Endangered Species
~ Prevention of Cruelty to Fauna and Flora
By bringing this Science Kit into the classroom, we encourage children to recognize and respect the intrinsic value and critical importance of the delicate balance and resources that Mother Nature has to offer. 
---
Other Ways You Can Help 
We understand that some of you can't contribute financially, but that doesn't mean you can't help, because, through this campaign, we also hope to bring people together! and rebuild wounded communities. 
So, whether you contribute financially or through word-of-mouth within your community, your participation will have a tremendous impact in the success of our project.
Please remind your friends and family to use the IndieGoGo share tools such as Twitter, Facebook, Instagram … 
Ask folks to get the word out and make some noise about our campaign!
We are very grateful for all your support. If you have any feedback or questions, please contact us through our website www.TeslaEarth.com