WE TAKE YOU PLACES YOU'VE NEVER BEEN
Our AUTHENTIC LIQUID BOKASHI is made by combining organic rice bran [NON-GMO] with our core biotechnology ~ "MannaTerra."
Considerable amounts of time, money, energy and resources have been invested in proving the feasibility and efficacy of our patent-pending, core technology, MannaTerra (TM).
View the GALLERY for a brief look at our history.
WE'LL SHOW YOU THINGS YOU'VE NEVER SEEN
We have tested extensively, the core components of this "state-of-the-art" regenerative formula. Liquid concentrates of MannaTerra are deliverable in containers ranging from 100ml (home-gardener bottles) up to 30,000 liters stainless steel tanker trucks (for industrial agricultural applications).

---
LIQUID BOKASHI ~ Helps protect plants / soil from drought
---
100% Naturally Derived | Earth-Friendly | Sustainable Biotechnology | Negative Carbon Footprint | Non-GMO
.
---

We BELIEVE ~ that our core technology  MannaTerra  is destined to play a major role in the resuscitation of our home-planet, Earth. For the sake of our children and for future generations, we must repair the damage that we have done, as humans, during our period of ignorance. Let's celebrate the healing process together!
"Sustainability is a Way of Life"
We ENCOURAGE ~ you to help your children and family to participate as individuals, in the restoration of our Earth's fragile ecosystem. By introducing "MannaTerra" in classrooms nationwide, we are giving children the opportunity to learn about their natural environment …so that they can resolve the problems that they've inherited from previous generations.  READ MORE [Future Science Kits 4 Kids]
We HOPE ~ that you will join us in our efforts to restore balance to Earth's delicate biosphere by using our "Authentic Liquid Bokashi" around your home, office, community gardens and schools.
---
WHERE the magic resides: "Our ocean is the largest, most~ancient and well~balanced collection of compost on earth,"  This means that every known rare~earth element and mineral is present in the ocean and is available for harvest. This includes Humic and Fulvic Acids derived from both, Jurassic  (250 million year-old pristine DNA) and modern DNA from forests, rivers, lakes and marine-based flora and fauna.
HOW we do it: We extract this essence from the ocean as a naturally homogenized collection of essential elements and minerals. Our processes boast a "negative carbon footprint," which is extremely rare in most ancient and modern technology.
WHY it works so well: We make this collection of essential elements and minerals available exactly as they come to us prepared by Mother Nature herself ...in their most pristine state, as a standardized blend of essential, non~soluble, rare~earth elements and minerals. We then feed these rare~earth elements and minerals to our symbiotic and probiotic microbes. So, as a direct result, our symbiotic and probiotic microbes are exceptionally virile, hearty, robust, energetic, vibrant and zestful!
---
WHEN enough is truly enough: It takes 4,000 kilos of Rose petals to make 1 single kilo of Rose oil essence! ...that's a 4,000:1 ratio.
4,000 kilos of Rose petals  =  1 kilo of Rose essence
Similarly, we extract the essence of the ocean and feed it to our proprietary blend of symbiotic and probiotic organisms. It's rather like providing a huge buffet of delicious essential nutrients to the microbes.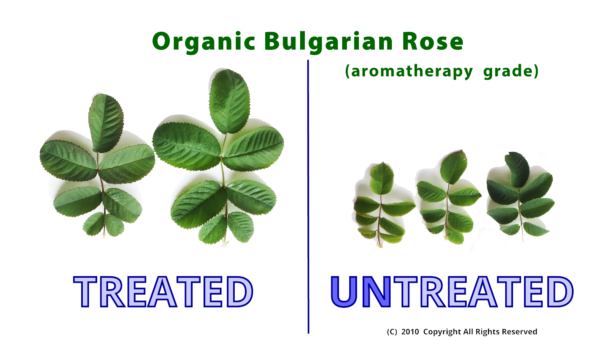 ---
So... WHAT's the big deal? Microbes propagate and reproduce at an exponential rate, multiplying themselves by the millions and billions within hourly increments.
As these microbes propagate and multiply themselves,  these probiotic microbes leave behind various types of  metabolic residue, some of which, form silken threads, that turn into a thick, woven carpet of super~nutrients, common nutrients, proteins, and sponge~like, absorbent and adsorbent materials. This tapestry-of-life thereafter holds humidity that is sequestered from the atmosphere (even when it doesn't rain).
As they propagate and multiply themselves, the micro~information and DNA~updates which the microbes inherited (from the elements and minerals, fulvic and humic acids), are passed~on to other life~forms (fruits and vegetables, trees, ornamental flowers, medicinal herbs, farm animals, pets, along with other fauna and flora) who, then have an opportunity to incorporate the updates into their own RNA~DNA evolutionary processes.
"Enzyme production in the human body is essential to our metabolism and fundamental to all vital processes."
Enzymes control cell-division and the replication of DNA itself - Since enzymes are made up of minerals, the importance of a complete array of minerals becomes apparent.
Humic and Fulvic Acid - The ocean is a massive collection of well-digested, premium-grade, compost. It is therefore, our planet's largest natural source of a balanced, complex array of rare-earth elements and minerals: the very building-blocks of "life-as-we-know-it."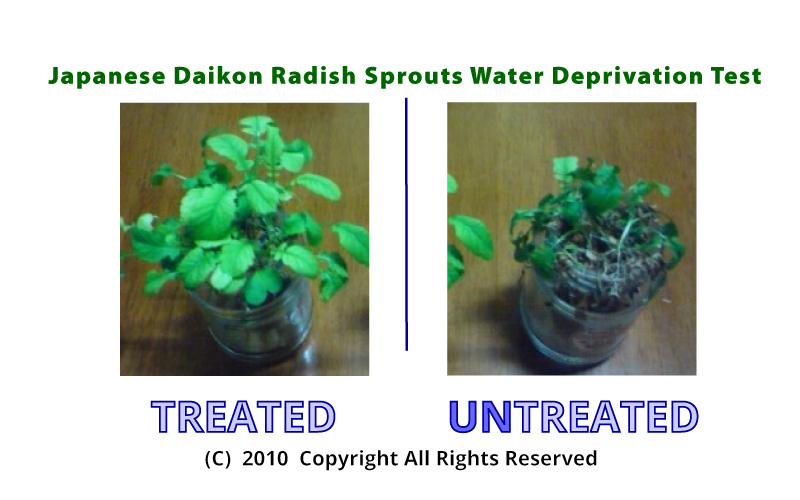 ---
We make this innovative blend available to you as the world's first, "AUTHENTIC LIQUID BOKASHI"
When applied correctly, the proven results of our proprietary technology include:
Repair of damaged soil
Protection of plants and animals from drought
Increased root structure, vigor, growth-rate and yield
Reduction of water consumption in parks, lawns and playgrounds
Increase of nutrient recognition and uptake at root level
Stimulation of growth rate and productivity in fruits and vegetables
Restoration of health and vigor to lakes, rivers, forests and wet lands
Reduces down-stream pollution in the ocean and inland bays
World's First Authentic Liquid Bokashi